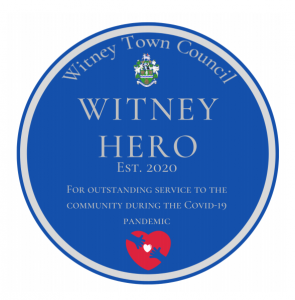 It is time to acknowledge the enormous debt of thanks we owe to all those in our town who have responded to the COVID-19 pandemic with dedication and hard work. These are ordinary people doing extraordinary things that have an immediate, positive, and tangible impact on the morale and wellbeing of others in the town.
Collectively, they set about improving the lives and situations of neighbours, friends, and total strangers. Tapping into the connectivity of a town-wide network of neighbours, organisations and local businesses, and taking advantage of the more or less immediate response ability of social media, they have identified need and addressed it.
Some act alone, others as teams, combining forces to harness the considerable power of our local community, channelling their efforts into supporting and assisting the most vulnerable, and precarious people, groups, and struggling small businesses in our town.
From Social media pages that offer regular and up to date bulletins on available help, give space to calls for help, and advertising opportunities; to others that offer a place to check in, have a chat and get a boost of positivity; to practical assistance, Witney has it covered.
Lockdown, for some means that a lack of contact with family and friends makes the most mundane tasks extraordinarily daunting or challenging, leaving them feeling isolated or lonely. Witney has it covered.
Local businesses have been given free space to advertise and they have stepped up too, offering free or low-cost goods and services, or special shopping hours for key workers and the vulnerable. Witney has it covered.
Cllr Joy Aitman, Mayor of Witney remarked,
"We are overwhelmed with the outpouring of kindness across the community. Everyone is doing what they can to make sure nobody is left wanting. We are seeing the very best in people at the very worst of times."
This determined force for good has made a huge difference to the health and wellbeing of our immediate community, and made a contribution to the national effort to protect and care for residents in our town whether known to them or not.
"We are all so thankful for the help which continues to come from people in our wonderful Witney community. Support is given without asking for thanks or reward, and makes such a difference to so many people"
Witney Town Council wants to recognise these champions. Those who have been inspiring action and positive change and all those that work hard behind the scenes, setting up and monitoring social media pages, fetching and carrying, packing food parcels or calling someone just to check in on them.
With your help we can celebrate these modest heroes and offer a heartfelt thank you.
There are no categories because sometimes the smallest act of thoughtfulness at the most difficult of times makes someone the biggest of heroes to you, in that moment.
Witney Town Council wants to hear from you, with your nominations of someone that made a difference for you.
Please let us know YOUR Witney Hero, including comments/stories as a way of saying thank you. Every person or organisation nominated will receive a badge and certificate from the Council which will include your comments.
We are also planning a visual display in Witney town centre as a celebration of the wonderful way that our Town has rallied round during these difficult times.
There is no closing date for this nomination while the Pandemic is ongoing, and the community is still supporting each other in exceptional ways.
To nominate someone, click on the COVID Heroes page on our website and fill in the online form.
If you need a paper form you can request one by emailing info@witney-tc.gov.uk or by posting to: Covid-19 Heroes, Witney Town Council, Town Hall, Market Square, Witney, OX28 6AG.