Despite giving her time to several local charitable enterprises during lockdown, our Mayor, Councillor Joy Aitman is looking forward to picking up the pace still more with the easing of lockdown restrictions! We asked her about experiences of a very odd term of office.
"Starting my year as Mayor during a pandemic was certainly unique. I received my chain virtually and the usual rounds of visits and attending functions were much curtailed. I spent a fair amount of time explaining to the media why we were cancelling some of our favourite town events. I was particularly sad to not host The Mayor's Carol Service.
There was however lots going on behind the scenes where your Town Councillors and the amazing Town Officers worked relentlessly to maintain not only business as usual but so much more. I am so proud of all their service to the town.
So many of our residents rose to the occasion too. I have had the happy task of signing our Witney Heroes certificates. I frequently shed a tear when I read of the selfless acts of kindness and community, and I have been delighted to see people's reactions to receiving them. During lockdowns I was privileged to work alongside the volunteers at Witney Fridge – packing food deliveries,  The Land Army – delivering prescriptions and Witney Baby Bank – delivering nappies, wipes and formula
There has been sadness in our losses and in our new ways of living, working & schooling. Families and friends have been separated during the hardest times. However the separation seems to have brought us closer together and an appreciation of the simpler things in life. The chaos and hurt caused by the pandemic will be felt for many years to come, and we will focus the council on repairing and rebuilding over the next years.
Just as some families were harder hit than others, some will need more support to recover. As residents we must continue to help each other on this journey. We must learn to be patient as people integrate back in to the new normal and realise that it may take some longer than others, everyone will do it at their own pace.
I am so delighted to be elected as Mayor for another year, alongside my lovely Deputy, Cllr. Liz Duncan. Hopefully we will be back out and about meeting you all. Do contact us if you would like our presence at your event.
I am also excited to be able to hold fundraising events in our newly refurbished Corn Exchange. I can't wait to invite residents to join me for a cup of tea in our 1863 Cafe Bar. One of my first dates was with Ted Allum  a resident on Smith's Estate, who celebrated his 100th birthday during our first lockdown. We were finally able to meet to celebrate his 101st birthday. Ted is a true gentleman and it was a delight to spend time with him and Councillor Andrew Coles.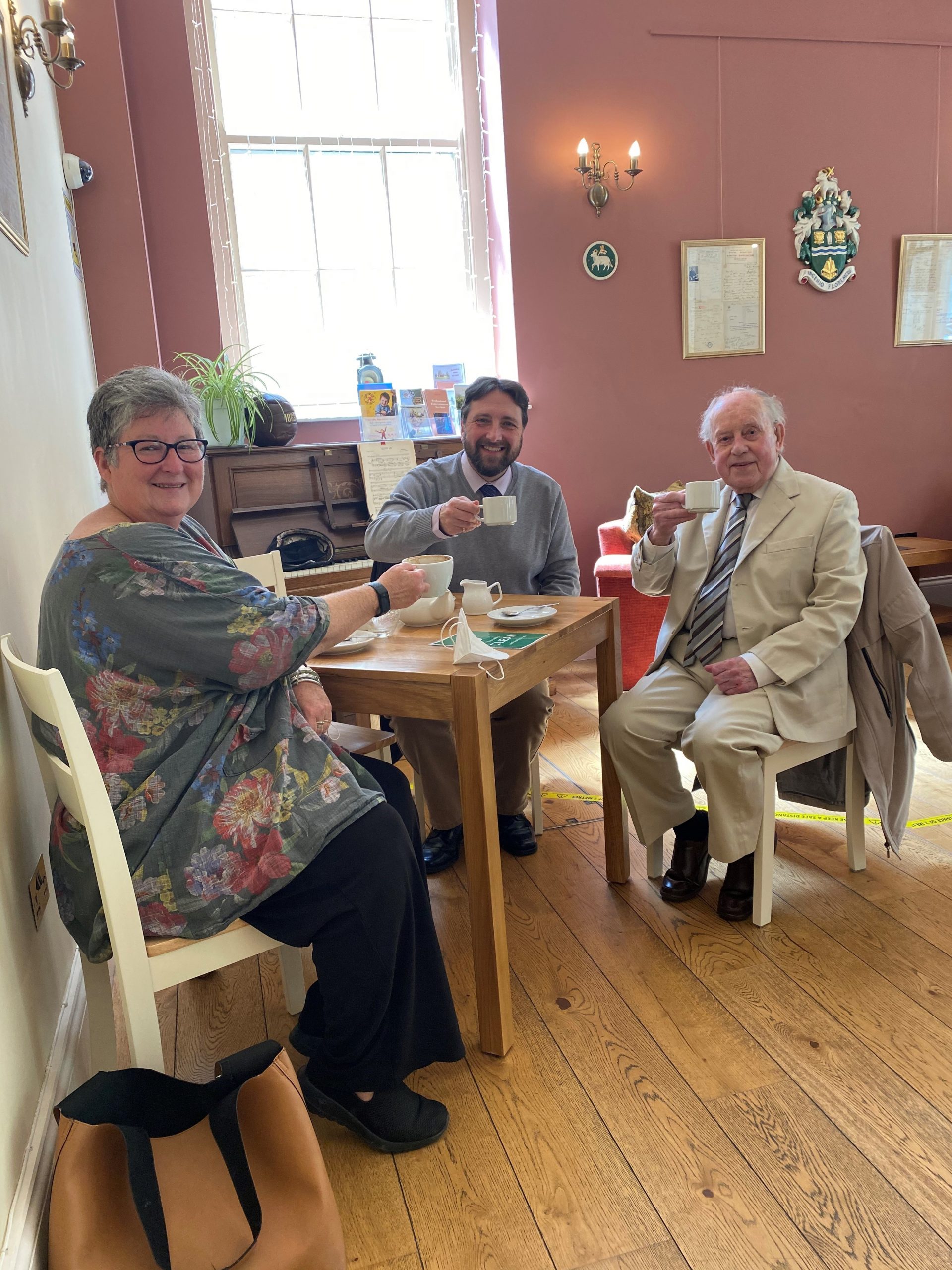 I had an interesting visit to a local Witney company, Moshon Data, who manufacture soft targets for the car industry to enable them to test Auto Emergency Breaking.  As part of Global Road Safety Week they demonstrated how technology will help to reduce low collision accidents.  I was a passenger in a car that was driven at the soft target that represented a 7 year old child. It was fantastic to see how fatalities can be prevented."
Whenever possible Joy has been out and about supporting local groups and events and will be happy to be able to commit to more of this.
In May Witney Pride held a series of very successful online events and a Pride Walk, which Joy was delighted to support.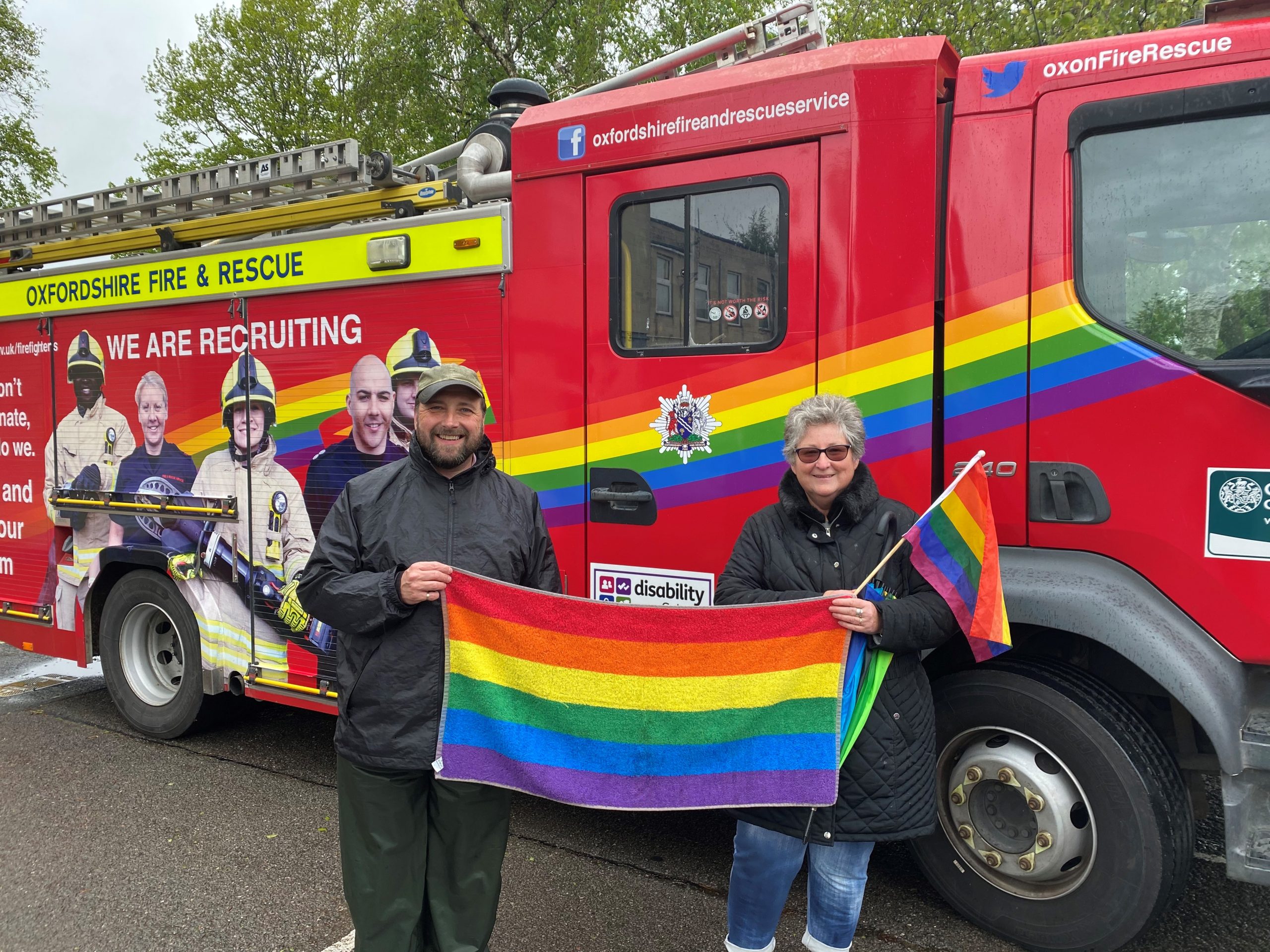 And in July, the Mayor supported the lunch of the very first pop up cafe for the Good Grief Trust. The trust aims  to plug the gaps in local bereavement support & bring the bereaved together.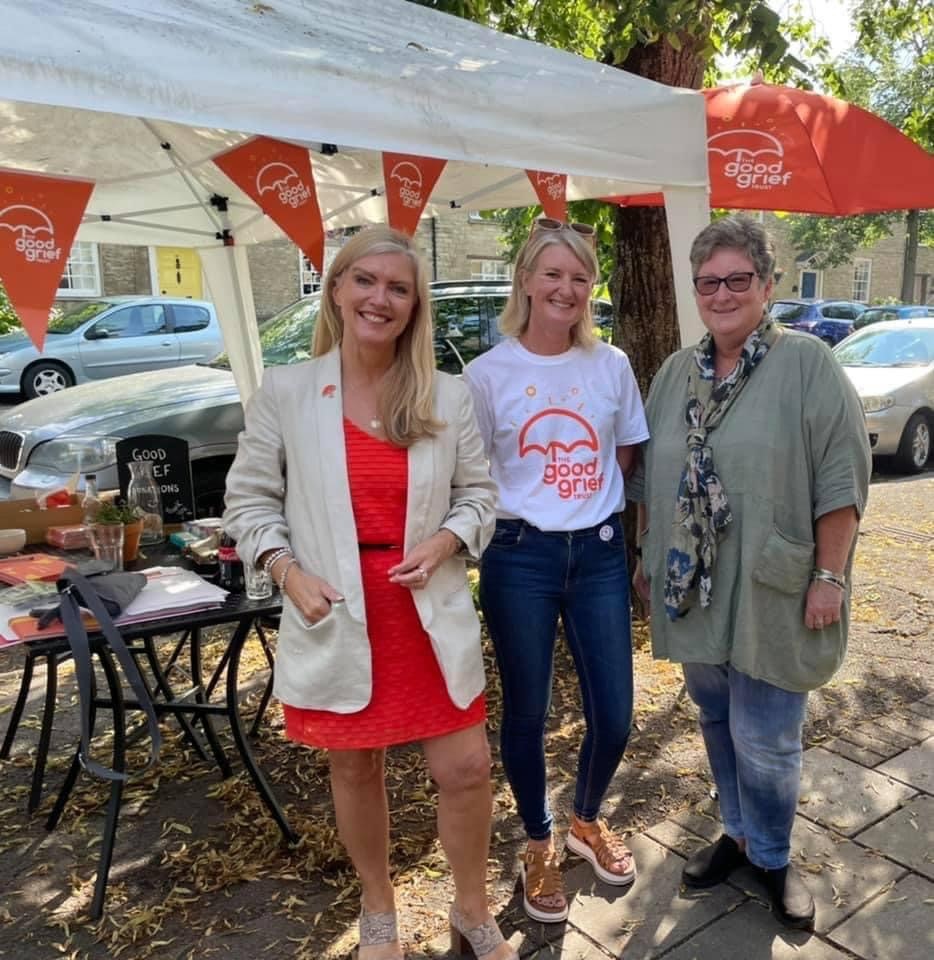 To request the Mayor at an event please complete our Booking the Mayor Form or contact the Mayor's Diary secretary loraine.harwood@witney-tc.gov.uk