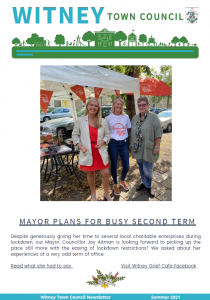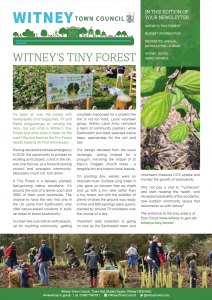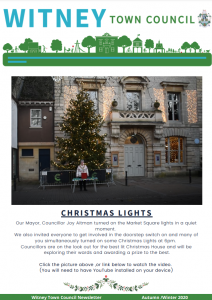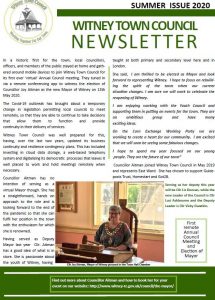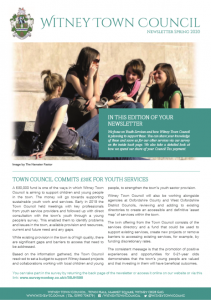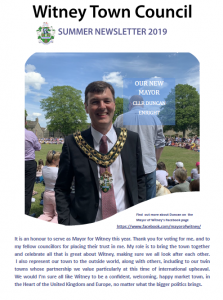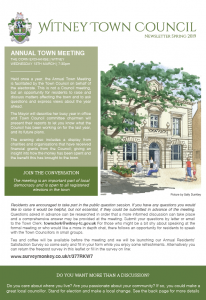 Spring 2019 Council Tax information, Precept and Survey
Traditionally we do not issue a newsletter in spring as we include an annual satisfaction survey and our budget and precept information in Letterbox magazine  (April issue) which is delivered to each household in the OX28 postcode.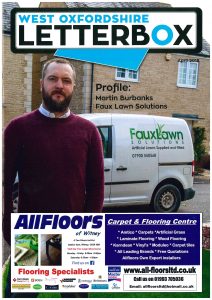 Council tax and Precept information Spring 2018
---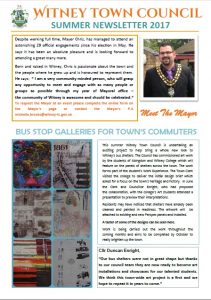 There is no Spring Newsletter this quarter. Instead we bring you important news about your council tax and the precept and a date for your diary for the Annual Town Meeting on Wednesday 15th March. This has been issued in the February 2017 edition of Witney Letterbox which is distributed throughout Witney and reproduced here.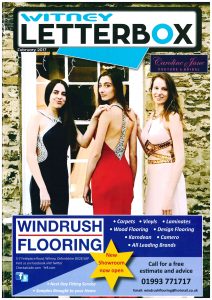 Council Tax and Precept Information Spring 2017