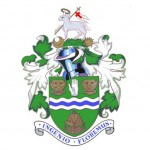 The average taxpayer in Witney will be asked to pay a precept rise of less than 8 pence a week to the town council next year. The decision to increase the precept payment was made reluctantly by members of Witney Town Council at its meeting of the Full Council on Wednesday 20th January 2016.
The precept has been capped at an increase of just 3.26% which will enable the Town Council to maintain its council's general fund and fulfil its statutory obligations. This is a rise of £4.10 per Band 'D' property for the year.
The Town Council offers a range of services to the residents, which include: Allotments, Cemeteries, Civic and Community Events, Grants to Voluntary Organisations, Sports Pitches, Public Halls, Recreation Grounds, Planning Matters (consultee on planning applications for the planning authority), The Town Hall and Street Scene.
Many of these do not generate any income and need constant re-investment to enable them to remain an asset for the community.
With ever increasing budgetary pressures on County and District Councils over the coming few years town and parish councils will be asked to take on additional responsibility for some of the non-statutory services they currently operate. The Town Council is charged with getting more for less, while maintaining and improving, the services provided to the town. The handing over of some additional areas of responsibility is inevitable and beyond the Town Council's control.
The forecast cost of running these services for 2015-16, including any income generation from hiring of public halls, burials and public events, is £1,246,518.
Witney Town Council works closely with West Oxfordshire District Council and Oxfordshire County Council to ensure that all the services provided improve the quality of life for people of Witney.
The unfortunate increase is due to the continuous reduction in the Council Tax Support Grant and other factors such as the significant costs of the upkeep of the ageing, closed churchyard at St Mary's Church Green which contains listed memorials. The budget has been set to safeguard against the almost inevitable loss of the support grant from Central Government in 2017.
Cllr David Harvey, Chair of the Budget Working Party said;
"Members and Officers have worked together to keep any increase to the bare minimum and the result is less than the cost of a glass of wine in a pub spread over the year. It is absolutely right for the Town Council to be taking a prudent view of its finances and this is in the interests of all the residents of Witney."