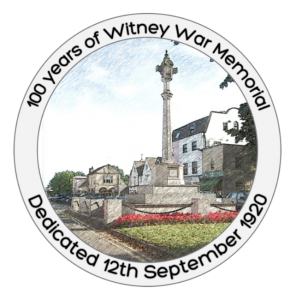 Witney War memorial was dedicated on 12th September 1920, making it 100 years old this year.
It was designed by Thomas Rayson, and built by Axtell and Son at a cost of £870 1s and 3d.
Although the unusual circumstances of 2020 have precluded many of the events and celebrations that we would normally be enjoying, the memorial will have a special wreath of knitted poppies placed on it this weekend to mark its special year.