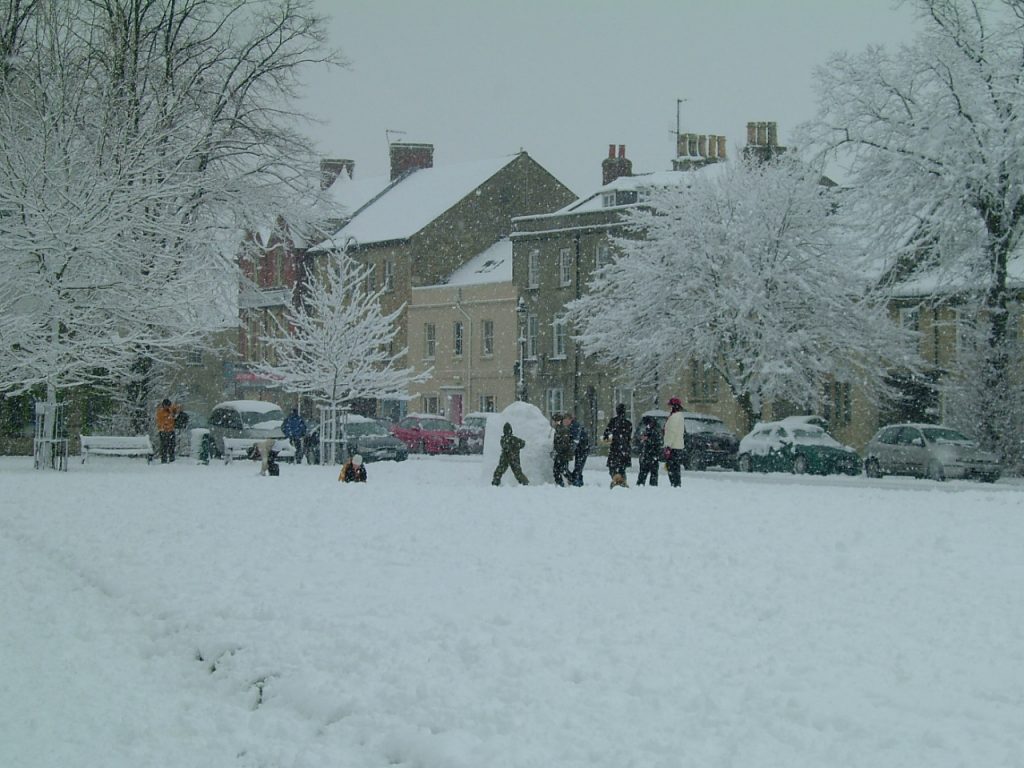 Clearing paths and pavements
With the onset of wintry weather we are frequently asked about path clearing and who is responsible for keeping pavements clear. Technically pavements and paths are part of the Highways and as such would be the responsibility of Oxfordshire County Council.

Understandably, their efforts are focused on keeping as many roads accessible as possible and with the best will in the world they do not have the time or the resources to keep footpaths clear too.

An independent review of the transport sector's response to the severe weather of 2009/2010 recommended that the Department for Transport should publish this note on good practice for members of the public in clearing snow and ice from footways and other public spaces. 
Will I be held liable if someone falls on a path I have cleared?
Don't be put off clearing paths because you're afraid someone will get injured. Remember, people walking on snow and ice have a responsibility to be careful themselves. Don't believe the myths – it's unlikely you'll be sued or held legally responsible for any injuries if you have cleared the path carefully.

What can I do to help clear snow and ice from public spaces?

Follow these simple steps set out in the Government's Snow Code. This is not a comprehensive list:

• Start early: it is much easier to remove fresh. Loose snow compared to compacted ice that has been compressed by people walking on it.
• Do not use hot water. This will melt the snow, but may replace it with black ice, increasing the risk of injury.
• Be a good neighbour: some people may be unable to clear snow and ice on paths leading to their property or indeed the footway fronting their property. Snowfall and cold weather pose particular difficulties for them gaining access to and from their property or walking to the shops.
• If shovelling snow, consider where you are going to put it so that it does not block people's paths or block drainage channels. This could shift the problem else where.
• Make a pathway down the middle of the area to be cleared first so you have a clear surface to walk on. Then you can shovel snow from the centre to the sides.
• Spreading some salt on the area you have cleared will help to prevent any ice forming. Table salt or dishwasher salt will work but avoid spreading on plants or grass as they may be damaged by it.
• A few grams (a tablespoon) for each square metre you clear should work. The salt found in salting bins will be needed for keeping roads clear.
• Particular care and attention should be given to steps and steep gradients to ensure snow and ice is removed. You might need to apply additional salt to these areas.
• Use the sun to your advantage. Removing the top layer of snow will allow the sun to melt any ice beneath; however you will need to cover any ice with salt to stop it refreezing overnight.
• If there is no salt available, then a little sand or ash is a reasonable substitute. It will not have the same de-icing properties as salt but should grip under foot. Be a good neighbour. If your neighbour will have difficulty getting in and out of their home, offer to clear snow and ice around their property as well − especially if they're elderly or disabled and depend on social care services which need to reach them.
Grit provided in grit bins is for use on public pavements, paths and roads only − not private property/driveways.
Grit is provided by Oxfordshire County Council. The number for Highways is 0345 310 1111. Unfortunately Witney Town Council do not have the resources to stockpile salt for refilling grit bins during the winter season or the available manpower to assist with pavement clearing.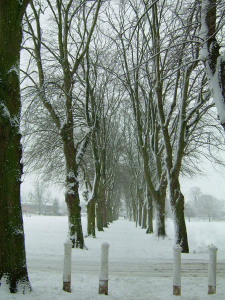 School Closures
Oxfordshire County Council have a page on their website which advise on any schools that have to close:
https://www.oxfordshire.gov.uk/residents/schools/school-closures
Bin Collections
Please check West Oxfordshire District Council's page
Bin collections in bad weather 
Rough Sleepers
If you see someone bedding down or sleeping rough, please let WODC know by using the Street Link website or app or by calling 0300 500 0914. Alternatively contact their Housing Advice Team on 01993 861000 or see our Homeless or at risk webpage.
Power Cuts
You can report a power cut on the free national helpline number -105.