Since declaring a climate emergency in 2019, Witney Town Council has been considering climate change mitigation and environmental impacts in everything we do.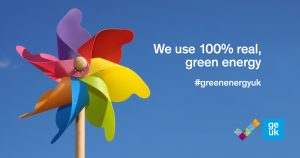 We continue to make changes to how we operate and conduct our business and have implemented measures designed to make our activities more sustainable.
Our paper is FSC certified and 100% recycled. We use less paper too since moving to a digitalised system for sending agendas, reports and minutes to councillors and for storing these and other documents in a digitised format.
All our public buildings run on green energy, and officers are busy exploring other renewable energy sources, and additional ways to reduce the town council's carbon footprint further.