Permanent Amenity Facilities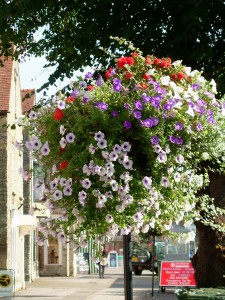 The Town Council is responsible for the maintenance of 12 hectares of public open spaces and numerous small areas of grass, shrubs and trees as well as the floral displays including the mounted floral standards, hanging baskets  and lamp post brackets around the town. The Town Council also maintain the war memorials at Church Green and Newland.
Trees
The Town Council is responsible for over 9000 trees across the town. With this number of trees, the Council will only carry out works in line from a scheduled inspection of the trees which is carried out every 5 years unless they are causing a danger. Further information can be found on the Witney Town Council Tree Policy
Existing Land responsibilities in Witney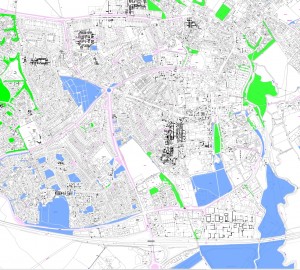 Existing land responsibilities are shown on the map.  View a large version of the land responsibilities map
Witney Town Council land is marked as blue, West Oxfordshire District Council owned land is green and Oxfordshire County Council land is marked as pink.

To report problems such as uneven pavements and potholes, please report them on Fix My Street which is administered by Oxfordshire County Council who will investigate the issue or pass on to any other relevant authority