We are looking for volunteers to make bunting for Witney's Coronation celebrations.
We are asking you to make 3m lengths of red, white and blue bunting from fabric that you might otherwise throw away.
Almost half of us in the UK put unwanted clothing in the dustbin, where it currently goes to landfill and it would be lovely to see old clothing, fabric scraps and charity shop bargains upcycled and recycled into beautiful bunting to decorate the town!
We have a template of a flag that is 15.5cm wide and 21 cm deep and some instructions that you can download from our website.
Our recommendation is to use a cotton or cotton mix type fabric rather than anything stretchy which isn't easy to sew. Oh, and your bunting must be red, white and blue, of course. 😊
Sadly, knitted and crocheted bunting won't work as it will be very heavy if it gets wet.
We will need your finished bunting back by Friday, 7th April so we have enough time to put up the bunting by the beginning of May.
Please bring it to our Reception on Market Square.
We still remember the fun we had a few years ago creating the poppy mile with our incredibly enthusiastic community army of crafters and hope that you will all enjoy our Bunting Challenge.
Instructions and templates below.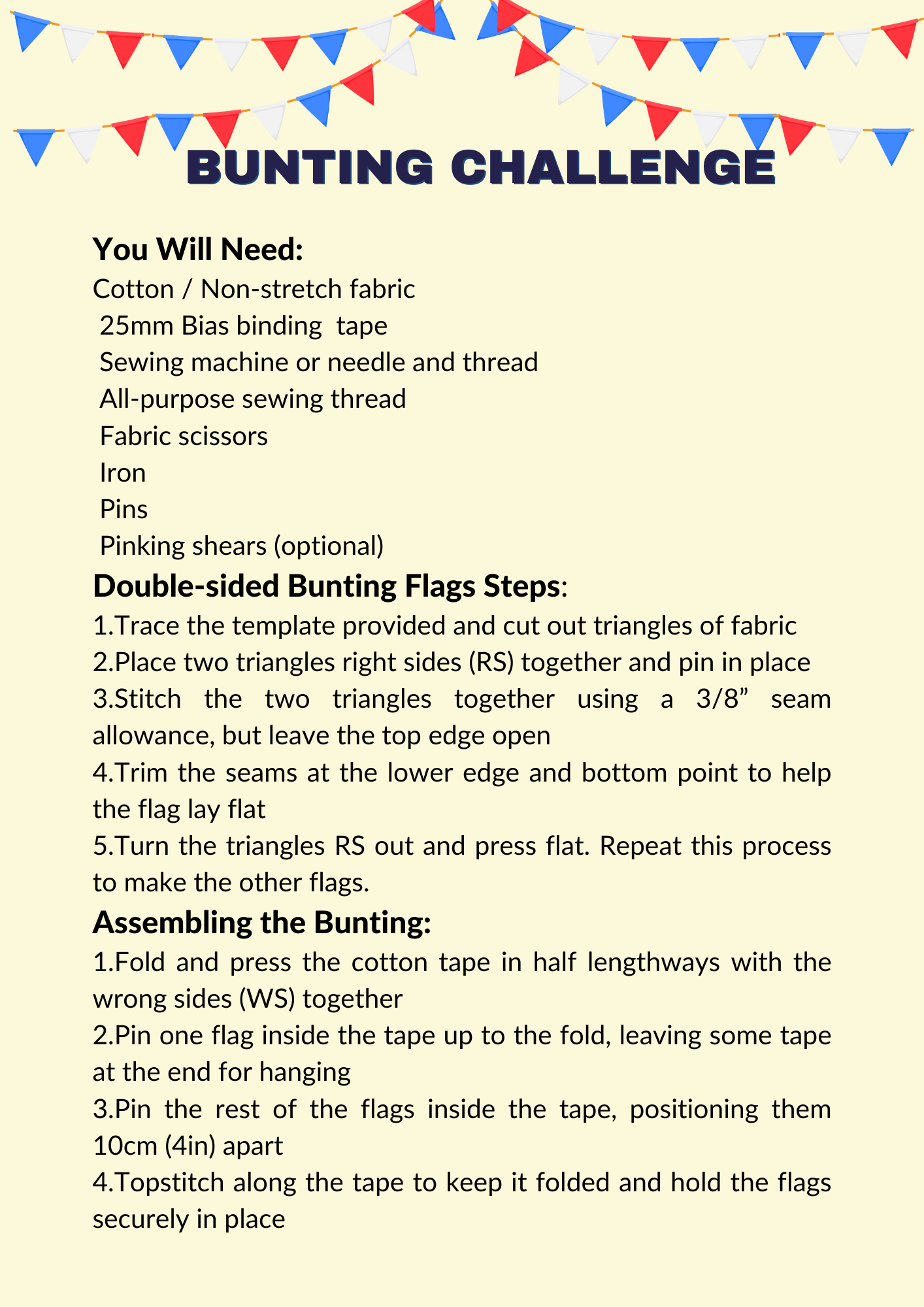 Bunting challenge Instructions.pdf
Interlocking the flags as much as possible maximises the number of flags you can get from your material. Doubling the material over will obviously make cutting out quicker.