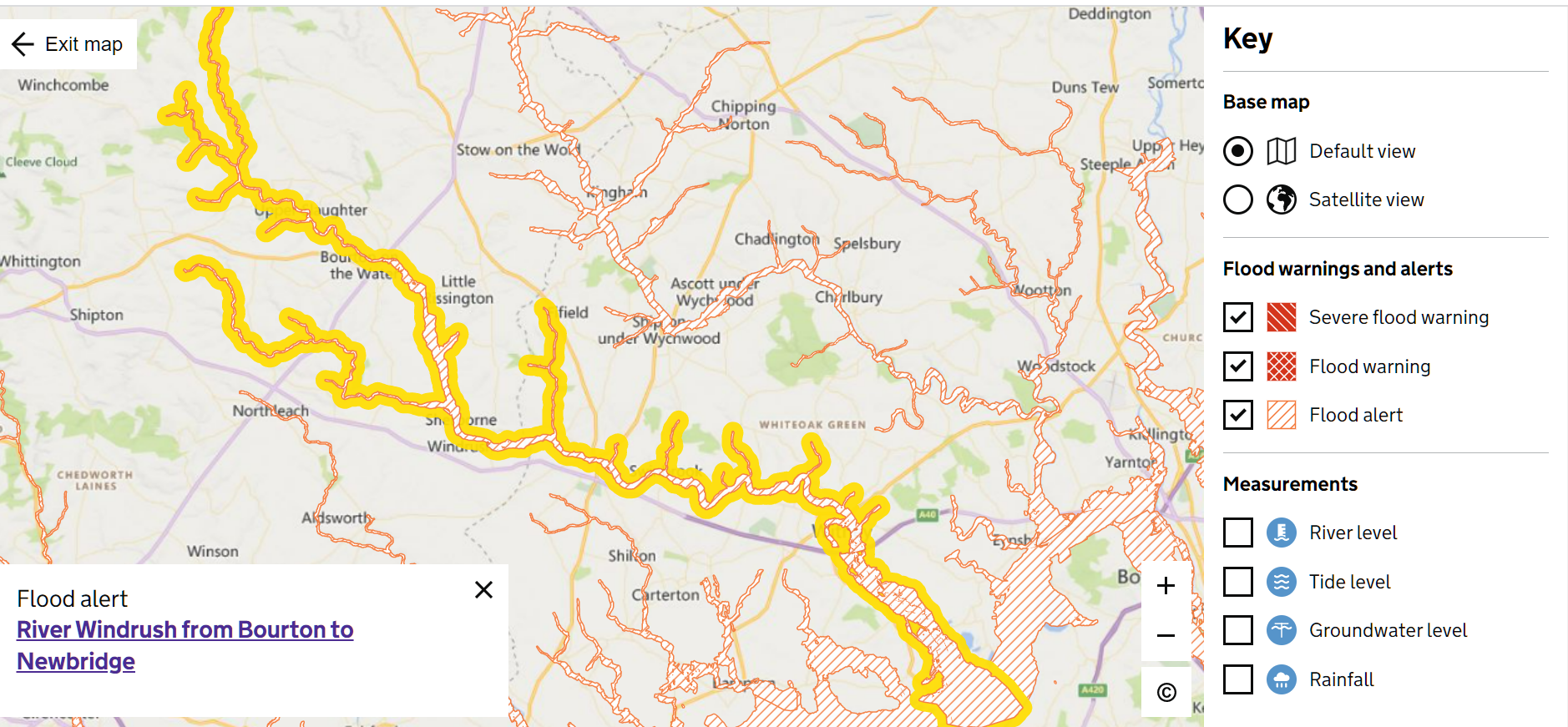 Flood alert area: River Windrush from Bourton to Newbridge including Burford, Asthall, Minster Lovell, Crawley, Witney, Ducklington, Rack End and Standlake.
A Flood Alert has been issued by the Environment Agency.
Flooding is possible in this area. Monitor local water levels and weather conditions. Avoid using low lying footpaths or entering areas prone to flooding. Start acting on your flood plan if you have one. The Environment Agency Flood Warning System has issued this message based on rising river or tidal levels.
Be prepared.
* Visit the
GOV.UK
website to see the current flood warnings, view river and sea levels or sign up for flood warnings by phone, email or text.
———————————————
Call Floodline for advice
Telephone: 0345 988 1188
Textphone: 0345 602 6340
Open 24 hours a day, 7 days a week
Find out more about call charges