The news that West Oxfordshire District Council has adopted a Playing Pitch Strategy that both seeks to protect existing provision and looks to provide additional facilities, has been warmly welcomed by Witney Town Council.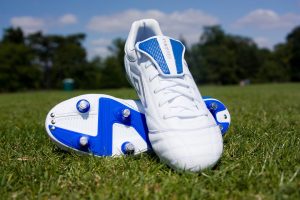 The District Council's commitment to addressing the longstanding and undeniable shortfall of sports pitches matches the Town Council's ambition to improve residents' ability to take part in sports activities across our town by providing good quality, safe facilities for players of all ages. This is a great opportunity to work together to achieve this.
Leader of Witney Town Council, Cllr. Vicky Gwatkin commented,
"I really welcome WODC's Cabinet decision to adopt the Playing Pitch Strategy (PPS) 2022. 
 Numerous and increasing demands are placed on all Witney's green spaces which creates significant challenges for our staff and has inevitably resulted in difficult decisions having to be made and some unwelcome compromises. 
 We have been pushing for action for years to help relieve the pressure on our available sites – through expansion, facility improvement and a transfer of management to Witney Town Council to take advantage of economies of scale and a regular maintenance regime.  We are pleased the new administration is willing to work with us to achieve this goal and that there is a desire for the 2022 strategy to not just to be a tick box exercise, as evidenced by WODC's agreement to appoint a dedicated resource to see projects through.
 This will inevitably take time – funds need to be realised, pitches need to be established or renovated and planning permission may be required.  From a regrettably standing start, in the last six months we have already made significant progress working alongside a receptive WODC and with the long-awaited strategy now in place, we have a prioritised reference point and stimulus to help bring about future change."
Witney Town Council acknowledges the huge difference and positive impact sport has on the community and continues to prioritise work to reinstate the football pitches at The Leys. Latest work has included a slow-release fertiliser. There is more maintenance and repair work to be done but the pitches look to be on track to be back in use in the New Year.