Witney Town Council Precept 2023
 Witney Town Council has voted to freeze its Council Tax precept for the 2023-24 municipal year, ensuring Witney residents won't pay any more tax to the town council in the middle of a cost-of-living crisis. The decision to freeze the precept payment was agreed at its Full Council meeting on Wednesday 4th January 2023.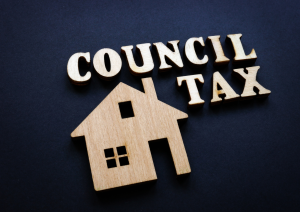 The Town Council offers a range of community and recreational services to residents, many of which do not generate any income, and which include Allotments, Cemeteries, Civic and Community Events, Grants to Voluntary Organisations, Sports Pitches, Public Halls, eleven Recreation Grounds, Planning Matters (consultee on planning applications for the planning authority), The Town Hall and Street Scene.  In the current inflationary environment, it has also seen its own costs increase significantly.
At the budget-setting meeting this week, it was explained that the Town Council finances are in a strong and healthy position and the current administration has made enormous progress towards achieving its objectives, with additional funds earmarked for future projects.
Leader of the Council, Cllr Vicky Gwatkin stated "With the challenging economic climate hitting everybody hard and Town Council finances able to absorb some cost increases, it makes total sense to freeze the precept at its current rate.  It is a small gesture but the welfare of our community is our highest priority and it will at least go some way to easing the burden for the people of Witney."