Witney Town Council maintain and operate the following sports and recreation facilities:
The Leys – Football Pitches, Cricket Pitch, Skate Park, Splash Park (seasonal) and adventure play. There are also tennis courts and mini golf which are available to hire from Premier Tennis  0845 475 1147 and Witney Town Bowls Club has its green there.
West Witney Sports Ground – Football Pitches, Cricket Pitch.  West Witney Bowls Club and West Witney Tennis Club are also at this site.
Burwell Recreation Ground – Football Pitches, Play Area.
There are also Play Areas at the following locations across town:
Eton Close
Oxlease
Newland
Moorland Road
Park Road
Woodgreen
Quarry Road
Fieldmere Close
Witney Town Council allocates sports pitches to our local teams on a season by season basis.  Maps showing the layouts of the pitches can be found below and also on the Outdoor Venues Page.
If you are planning to organise an event or sports tournament please contact Witney Town Council Offices on 01993 704379, or email info@witney-tc.gov.uk to enquire about use of facilities and any applicable charges.
A guide to our charges for sports facilities can be found on our charges page.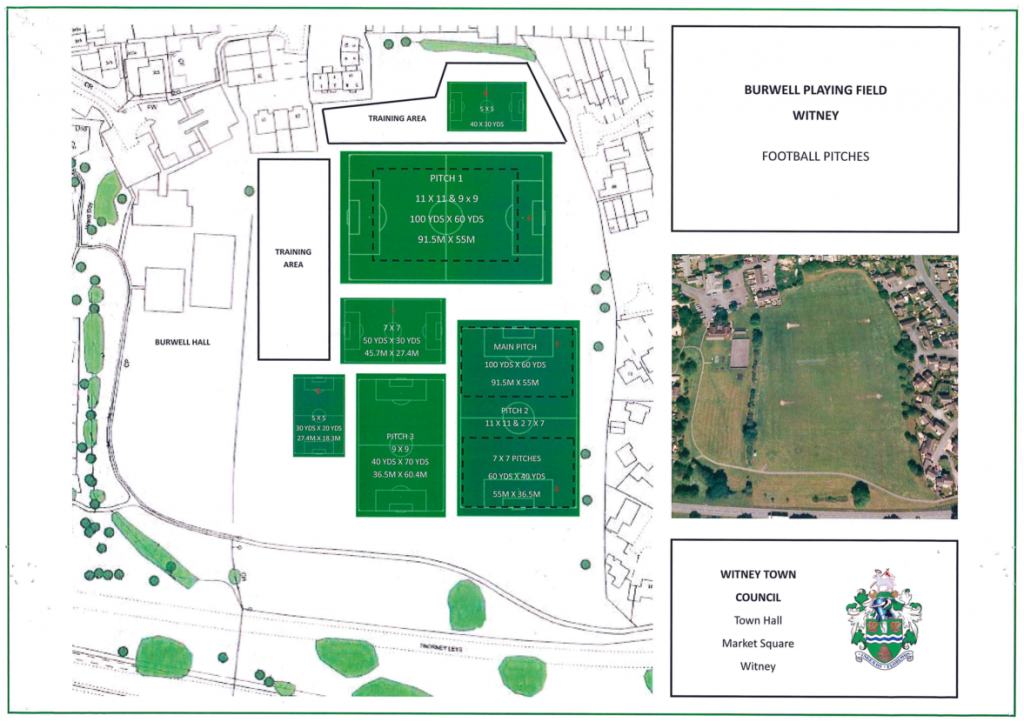 Queen Elizabeth II Burwell Recreation Ground football pitches – please click to enlarge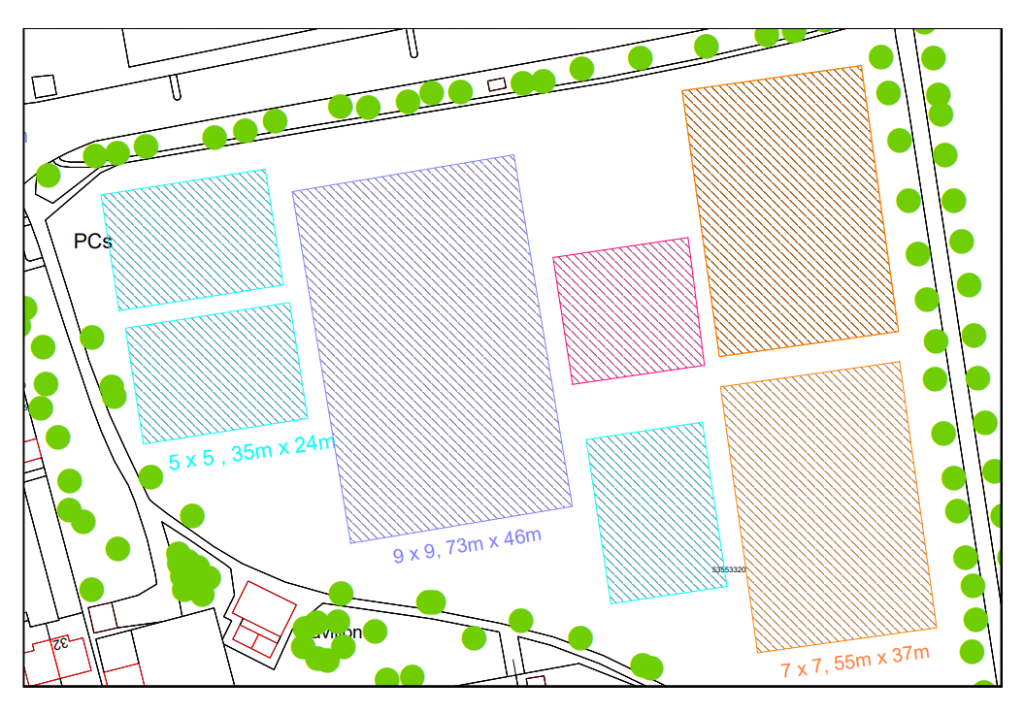 The Leys football pitches – please click to enlarge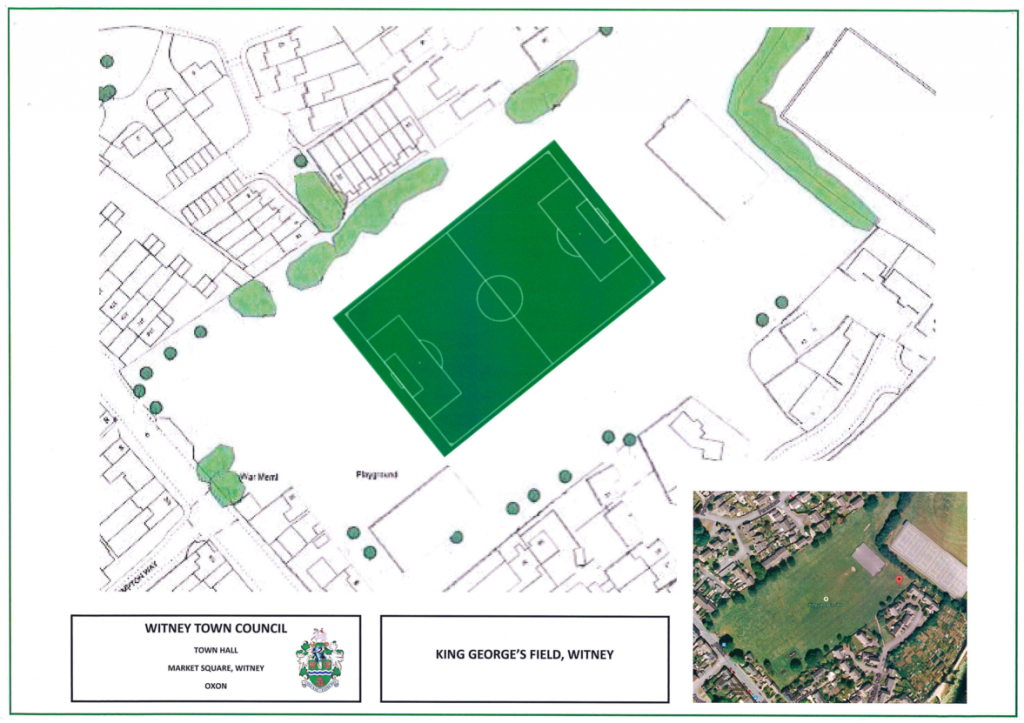 King George V (Newland) football pitches – please click to enlarge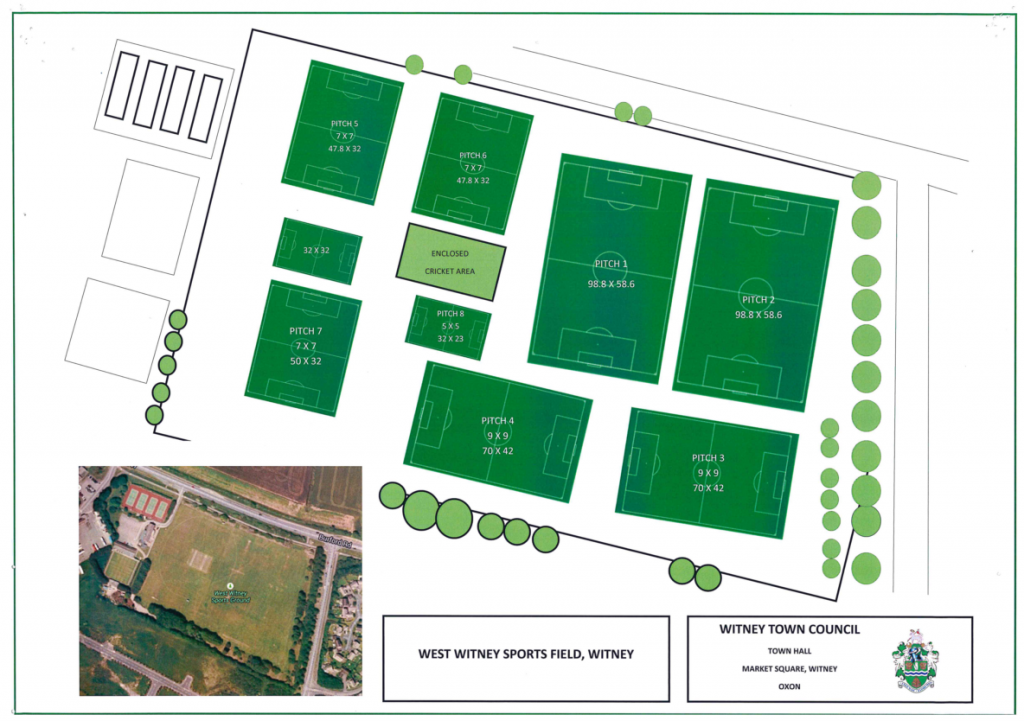 West Witney football pitches – please click to enlarge