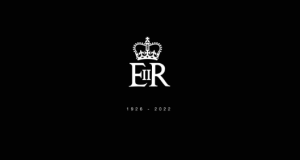 On Sunday evening Witney Town Council will be lighting the Corn Exchange purple.
The Cabinet Office has invited members of the public to take part in a National Moment of Reflection which will take place at 20.00 on Sunday evening, the eve of Her late Majesty's funeral. More information is available here National Moment of Reflection –
GOV.UK
(
www.gov.uk
)
One suggested format for this is below.
Some will clap from their doorsteps, as we did for the NHS during the Covid lockdowns. Others may be planning to light a tealight, hold a minute silence, or make a speech such as that suggested below.
You may wish to follow this or do something less formal.
This is for people to decide for themselves. The important thing is for communities and individuals to feel comfortable marking the moment in a way that is meaningful to them.
A Moment of Reflection on the Eve of the Funeral of Her late Majesty Queen Elizabeth II
By 19.55 members of the community will gather at a location of choice.
At 19.58 the convenor of the event will say:
Thank you all for gathering here this evening for this brief vigil on the eve of the funeral of Her late Majesty Queen Elizabeth II.
In a few moments we will join with people across the United Kingdom in a Moment of Silent Reflection. The start and end of the Minute here will be marked by a whistle. During the Minute we will have an opportunity, in silence, to reflect on the lifetime of service which Her late Majesty devoted to the United Kingdom, the Realms and Territories and to the Commonwealth.
The Queen was sure in her faith and steadfast in her duty, bringing constancy through 70 years of change. We will remember Her late Majesty with affection and gratitude and silently give thanks in our hearts for her unswerving devotion to us and to our Country.
Ladies and gentlemen, it is now approaching 8.00 p.m.
At 20.00 a whistle sounds
At 20.01 the whistle marks the end of the Silence
[In those places where it has not been read, the Proclamation of The King's Accession may be read]
The vigil concludes with all present saying:
and the singing of the National Anthem