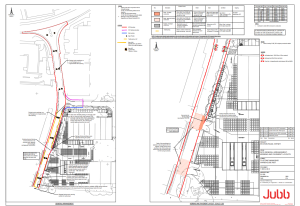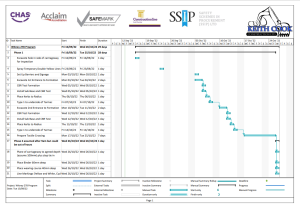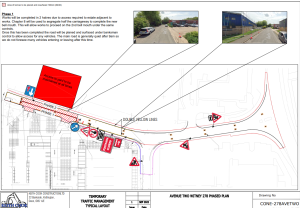 HERE IS AN EXTENSION TO THIS NOTICE WITH A TIMESCALE FOR THE WORKS
This Order continues in force a parking/waiting suspension commenced 21 September 2022 by emergency Notice.
The order extends the provisions of the restrictions until approximately 30 October 2022.
The effect of the order is to prohibit waiting and loading in part of Avenue Two in Witney to complete site access and kerbing works.
Posted on behalf of Oxfordshire County Council:
Temporary Traffic Regulation Notice – S14 Road Traffic Regulation Act 1984
Emergency Temporary Parking Suspension, No Waiting & No Loading/Unloading Restriction at – Witney, Avenue Two
Oxfordshire County Council has been informed of a temporary emergency Parking Suspension, No Waiting & No Loading/Unloading Restriction on the Avenue Two whilst development works (278 program) are carried out.
A temporary Emergency Notice is being made to implement the temporary closure and is already operated from 14/09/2022.
The anticipated completion date of this emergency restriction is 04/10/2022 (full restriction 24hrs each day).
Access will be maintained for emergency service vehicles and for those frontages within the closure area, subject to the progress of the works and liaison with the works supervisor.
Further information regarding the emergency works may be obtained by contacting Bob Plant of Keith Cook Construction Ltd on 07732122800.