Tuesday 3rd August saw the handover of a new and inspiring flagship allotment site at Windrush Place in Witney as the keys were handed over to Barry Jessel, the Chair of Witney Allotment Society, by the Mayor of Witney, Cllr Joy Aitman.
The site is the result of a project that centres upon green initiatives, designed to support Witney Town Council's commitment to act on climate change. The site also places a firm emphasis on both accessibility and community.
The 55 regular plots are a mix of standard sizes with a small number of half and smaller plots aimed at supporting novice gardeners. Each plot has its own tool shed and a water butt for harvesting rainwater. There is an eco, composting toilet on site, compost bins and a shared secure container. A community hub building, which will act as a social meeting point is to be installed in the next few months.
There are two accessible plots for gardeners with less mobility just inside the entrance to the site. These have their own parking spaces, accessible tool sheds and accessible composting toilet.
The project is the result of the hard work of the team at Witney Town Council, along with that of contractors who had to deal with unseasonable weather over the spring, and then a heatwave in July.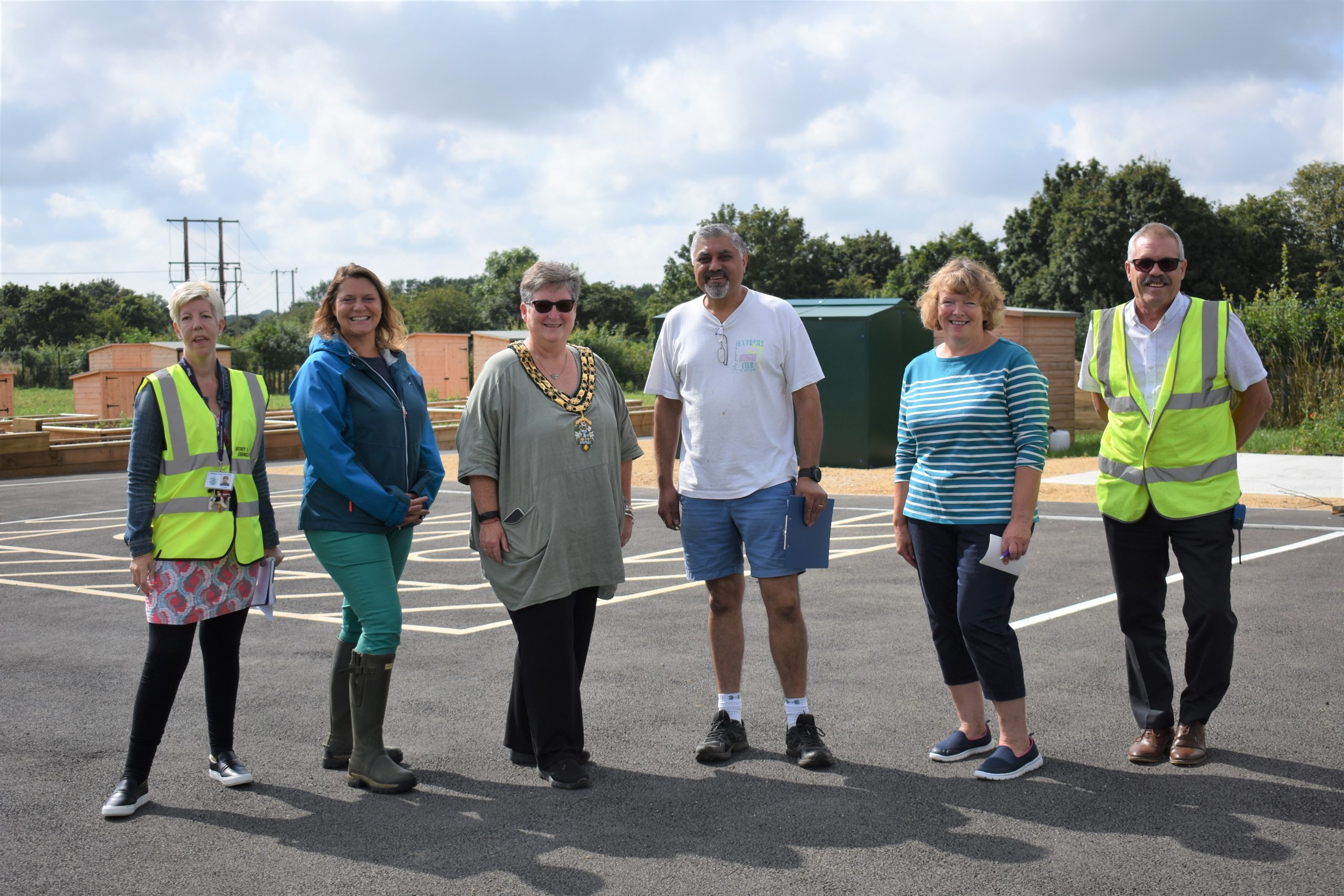 The allotments are now ready to be handed over so that cultivation of the plots can begin. Two of the new plot-holders were first on site, for the handover and keen to get a first look at their plots.
These are Witney's first new allotments for around 30 years and the waiting list reflects this. Witney Allotment Society holds the waiting list and has been overwhelmed by applications for all the sites.
Cllr Melanie Jones, Chair of the Halls, Cemeteries and Allotments committee, is looking forward to seeing the fruits of everyone's labours;
"I am very pleased that the new allotments are now ready for people start getting productive. Witney Town Council wish our new gardeners huge success and bountiful crops"