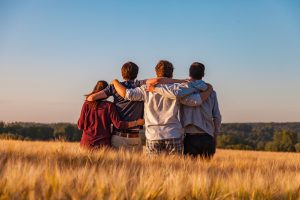 Witney Town Council has distributed its Youth Funding Grant Project to five Youth organisations.
The Town Council received more applications for this fund than ever before and was not able to help all of those who applied, or award the full amounts requested. The successful applicants were those who demonstrated an immediate funding need and the greatest benefit to Witney residents.
These organisations run projects that have demonstrated a significant impact on the local youth community.
Got2B Community Interest Company was awarded £20,000 towards 2 detached youth sessions and project work.
Home Start Oxford received £10,000 to improve youth services in Witney – supporting babies and preschool children and their parents, through a range of indoor and outdoor age-appropriate sessions and groups.
Katharine Barber, CEO, Home-Start Oxford commented:
"Without funding from organisations like Witney Town Council we simply couldn't continue the work we do. Austerity, Covid and now the cost-of-living crisis has hit families hard and demand for our services has never been higher. With the support we have been given from the Council, we have been able to continue to run our popular parent and toddler groups, giving parents access to weekly sessions they can enjoy with their little ones, and we have continued to provide one-to-one support by linking families with our trained volunteers. Our work centres on providing children with the best start in life, which will have a lasting positive impact for them. The funding we receive is ensuring that we are helping Witney's youngest residents have exactly that. We would like to thank Witney Town Council for their continued confidence and support in our work to help Witney families when they need us most."
APCAM is a comprehensive, free-at-the-point-of-need mental health service for families who are in mental health crisis.
Oxfordshire Music & Arts Trust received £2,500 to deliver 39 term time after-school tutorial/band sessions (for up to 20 bands/individuals at each.
The Parish of Witney, a group of five churches received £2,500 towards a project to provide a dedicated facility where youth work could be carried out.
All of this year's budget has been allocated.
Cllr Owen Collins, Chair of Stronger Communities said,
"Since we launched the WTC Youth Services grant, it has been the Council's privilege to be able to support so much of the excellent work that is being done to help young people in our town. This year, we saw a record number of applications for the grant, and were faced with another extremely difficult decision as to how to apportion the funding with the many incredibly worthy and vital organisations applying. It was incredibly hard, as in an ideal world all of these amazing causes would have all the support they need to thrive; nevertheless, I'm confident that we have been able to make a difference, to help them make a difference, to young people of all ages across Witney."